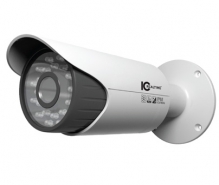 We are now supplying and installing the latest IP camera solutions by IC Realtime. They are a US company and design and manufacture advanced video surveillance systems. Product quality is excellent and very comparatively priced. Their IP camera range includes cameras from 1.3 Mega pixel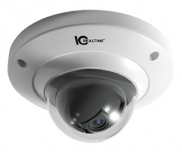 up to 3.0 Mega pixel, both internal and external with built in Infrared. The performance of these cameras is excellent. A range of Mega pixel PTZ cameras is also available. All cameras are the latest ONVIF compatible so are the perfect camera range for our Alnet system.

Arecont Vision manufactures HDTV surveillance IP cameras and software. Leveraging its proprietary MegaVideo® technology, the company offers the world's fastest mega-pixel (8MP, 5MP, 3MP, 2MP and 1.3MP) network cameras supporting full-motion video frame rates. Arecont's new line of H.264 high definition cameras provides security professionals with the flexibility of various frame rates and resolutions for a variety of applications
Arecont Vision systems deliver unparalleled clarity at an unbeatable price providing vastly superior alternative to analog CCTV. Cameras are available in body type, dome type and even a 8 mega pixel 360 degree panoramic view dome camera. Cameras can be fitted with a variety of lenses to suit the location and view required. All cameras have built in POE so no external power is required saving on cabling
Some of these cameras are day/night so are suitable for use with infrared
lighting for viewing in complete darkness
See www.arecontvision.com for full details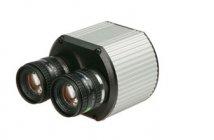 To the left is an Arecont dual-lens mega-pixel camera 1.3 MP for night time in mono and 3.1 MP in colour during the day
To the right is a sample of video from an Arecont 3.1 mega-pixel camera

VIVOTEK gives you the ability to create and maintain an effective and reliable IP Surveillance System. Utilizing VIVOTEK's state-of-the-art IP Network Cameras & Video Servers (to convert analogue cameras to IP cameras) users can build a completely scaleable, high performance wir
ed or wireless IP Surveillance System that can effectively monitor and protect valuable assets
Vivotek cameras are fully compatible for use with our Alnet Netstation.
VIVOTEK offers a comprehensive product lineup, including network cameras, video servers, video receivers, NVR, and video management software
See www.vivotek.com for details